From the Market Portal homepage, click Launch MECT View/Submit from the Module E Capacity Tracking (MECT) box.

1. Navigate to Planning Resources in the header menu.
2. Select Registrations.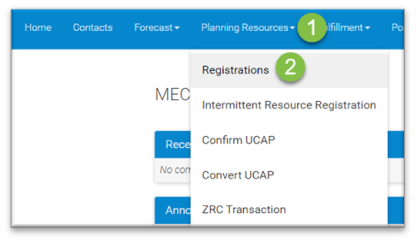 3. Select Add DR.



4. Enter the Name of the DR.
5. Use the drop-down to select Asset Owner.
6. Use the drop-down to select Local Balance Authority (LBA).
Resource Zone will auto-populate based on the LBA/Asset Owner selection.
7. Enter Description.
8. Use drop-down to select Load Zone CP Node.
9. Check box to override CP Node.
10. Check box if resource is being registered by an Aggregated Retail Customer (ARC).
11. Check box if Resource is Retail Choice.
12. Add ARC Details.
13. Upload ARC Details.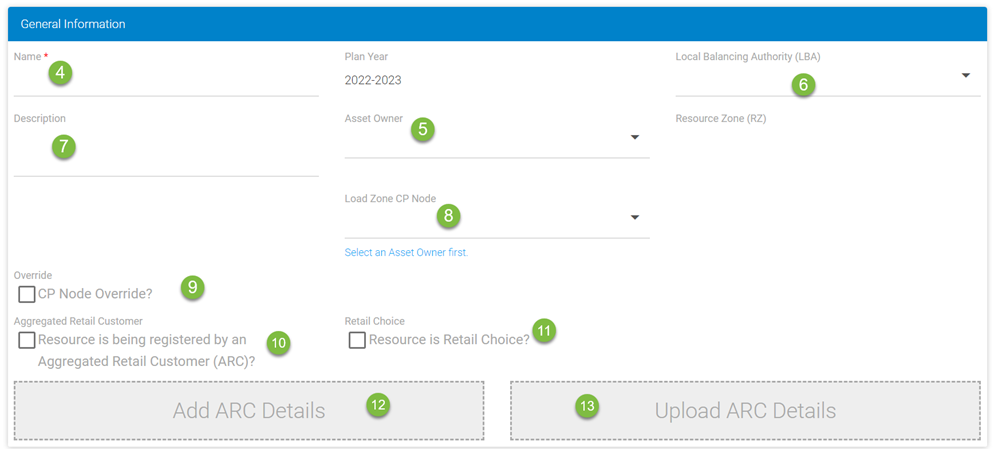 14. Use drop-down to select Accreditation Method.
15. Add Document. Please reference BPM-11, Section 4.2.9 for more information.

16. Enter Demand Reduction Capability Forecast.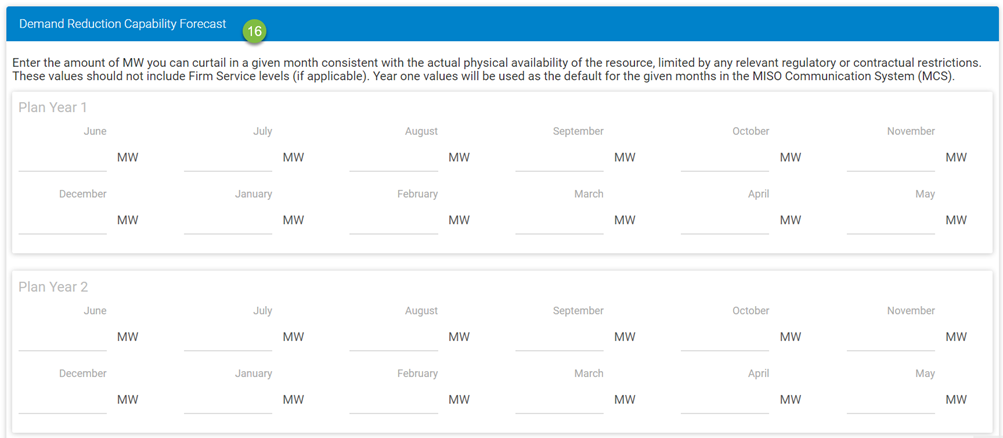 17. Enter Operator Contact Name.
18. Enter Operator Contact Phone.
19. Enter Operator Contact Email.

20. Use drop-down to select Measurement and Verification applied to DR.


21. Select Status Option.
22. Check the box if asset is to be excluded from season.
23. Enter Capability at MISO Peak in MWs.
24. Check box if asset is an Emergency Demand Response Resource.
25. Enter Max Interruptions.
26. Check box if asset is registered as a DRR.
27. Select Load Control Method.
28. Select drop-down for Max duration (hours).
29. Select if the LMR performed a test and submitted data via the accreditation section of the registration.
30. Enter Opt Out Reason if applicable.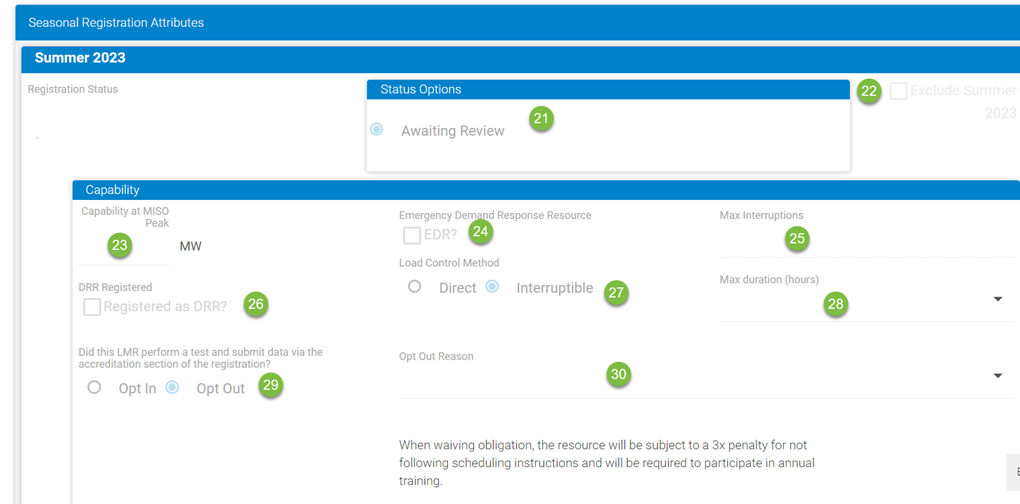 30. Use drop-down to select Monthly Availability.
31. Use drop-down to select Notification Time.
32. You can specify time by entering the From(EST), To(EST), Days, Hours, Minutes and Description.


33. You will enter information for each season by repeating steps 21-32.
34. Select checkboxes for acceptance.


35. Submit if registration is complete. Save Draft if you need to finish later. Cancel to go back to the
Registration Screen without making any changes.