Module E Capacity Tracking Tool in the Customer Connectivity Environment
Seasonal Accredited Capacity Displays
The following screens are currently only available in the CCE environment. Instructions on how to access the CCE Environment are available through the
Resource Adequacy Website
.

All data in this environment is currently test data only. Your company data will be available in the CCE in the future.
MARKET PORTAL HOMEPAGE
Click Launch MECT View from the Module E Capacity Tracking (MECT) box.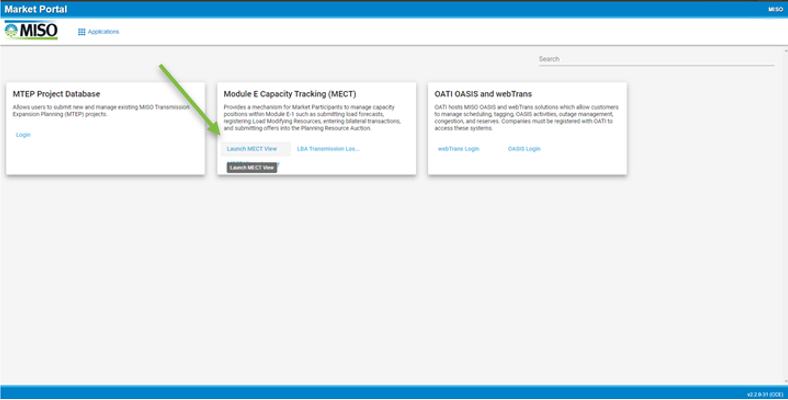 MECT HOME SCREEN
From the header, access the Planning Resources drop down and select Seasonal Accredited Capacity.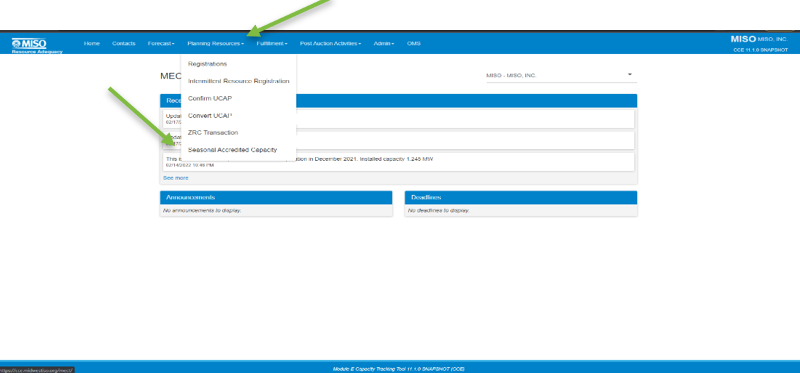 SEASONAL ACCREDITED CAPACITY MAIN SCREEN





SEASONAL ACCREDITED CAPACITY CALCULATION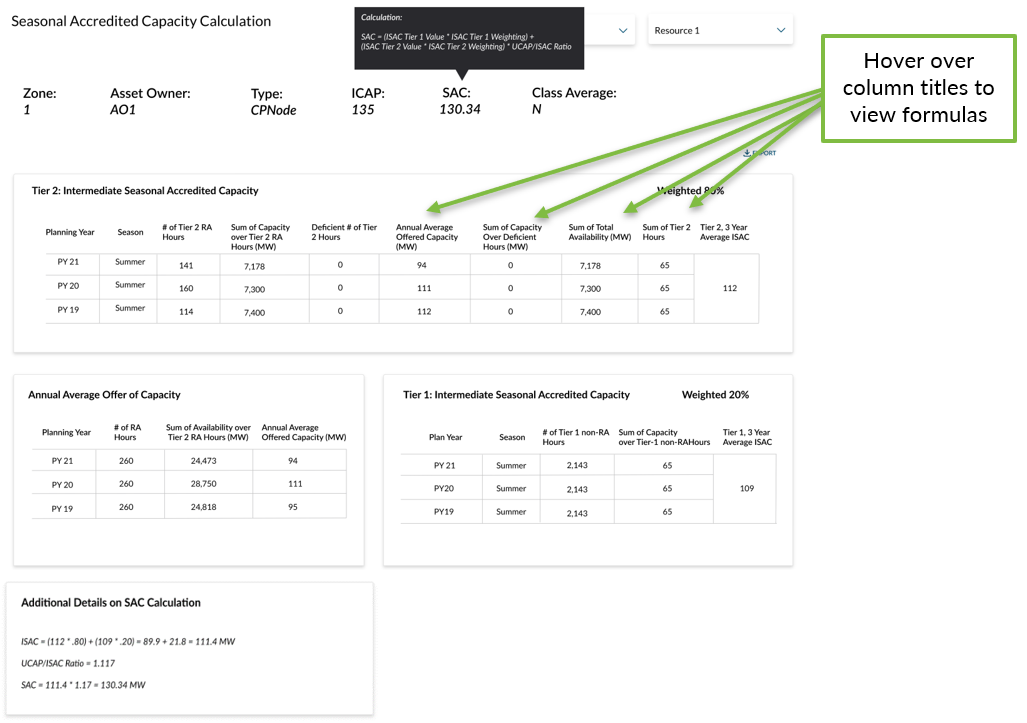 ANNUAL/SEASONAL TIER 2 RA HOURS
MARKET HOUR/MAX GENERATION EVENT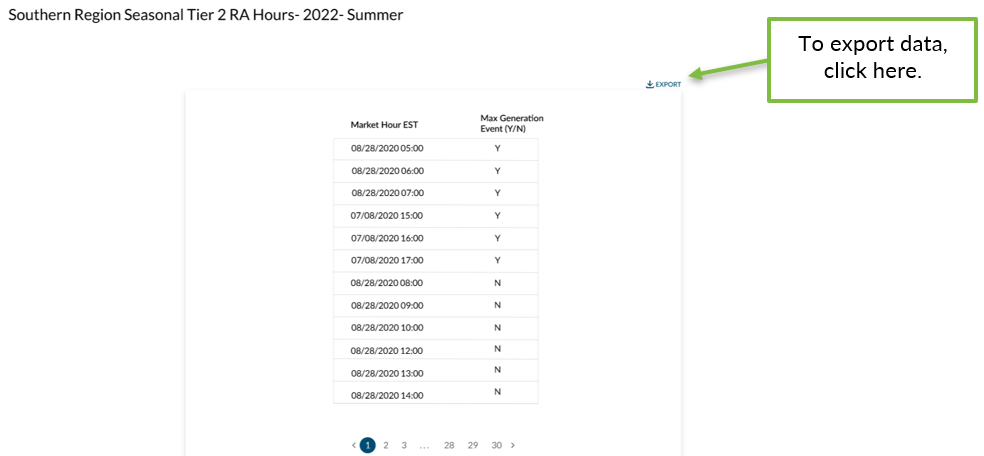 RATIO UCAP/ISAC
Click Ratio UCAP/ISAC to view sums and ratio.